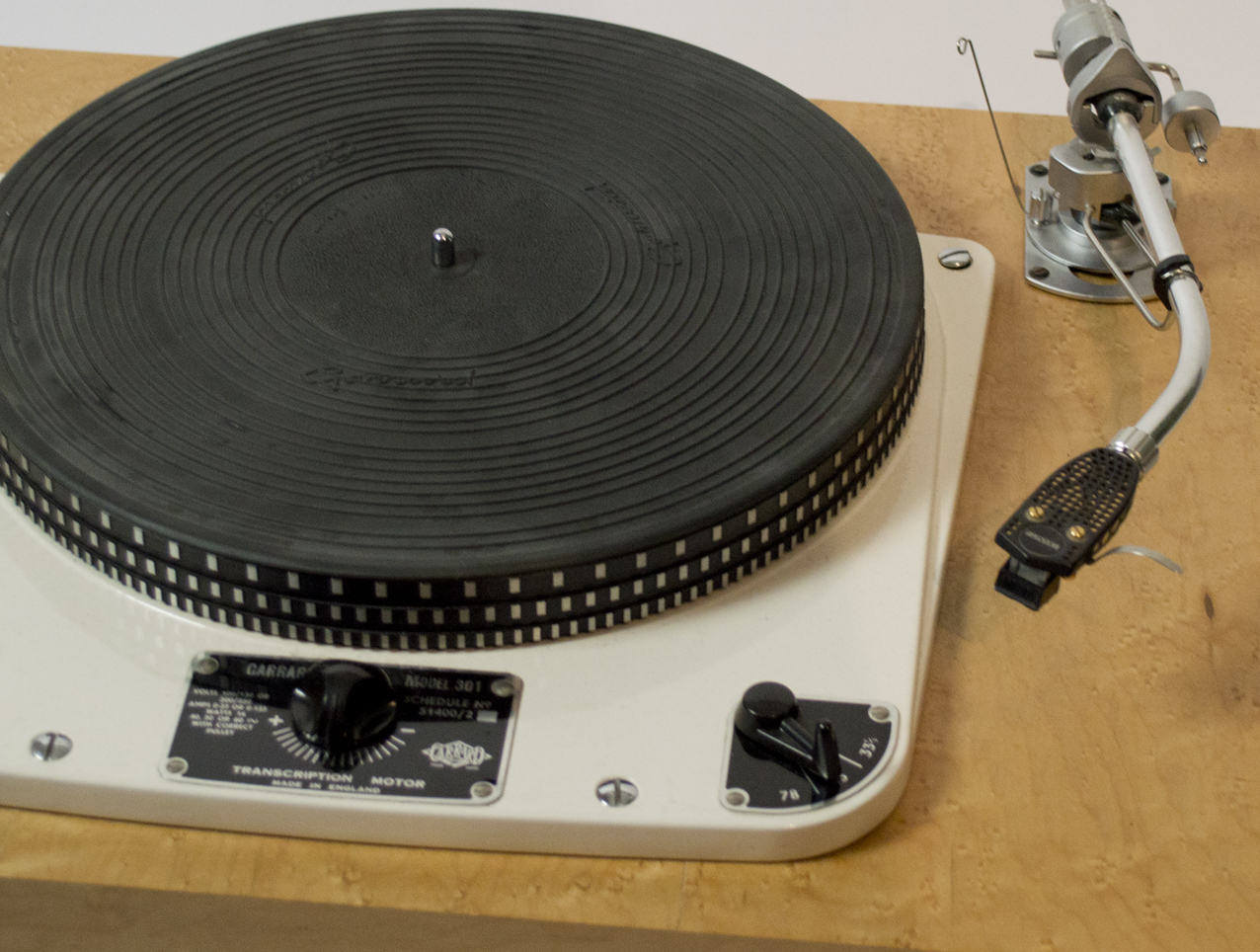 Turntables
Take a look at our vintage and quality hi fidelity
Never gave way to the CD rush we still firmly believe in Vinyl as the King!
It would seem that the tide has turned if our past experience is telling us the truth. We have seen a very marked resurgence in the turntable with a desire for 'hands on' record changing both with previous addicts and new converts alike. There was a bit of a trend of parents sourcing starter decks for teenage children and a also for significant birthday purchases for husbands by very loving wives!
Generally we have a selection of used turntables in stock at various price points and we can source new turntables and parts from the likes of SME, Michel and Project.
The classics are becoming more difficult to find but we still have a reasonable turnover and selection available.
Linn LP12 is as popular as always in various combinations and finishes as are the Thorens TD160 and TD125.
Garrard 310 and 401 goes without saying as a classic choice with a real style burst from the SME 10 AND 20 and Michel Gyrodek SE with the almost space age engineering.
All these require an appropriate tone arm and cartridge and we offer a changing selection of these also, with Ortofon and Dynavector particular favourites.
SME 10

The stunning good looks and exceptional engineering of SME offer a fantastic set up. We have this available as our demonstration unit and can supply direct from SME too. Perfect working order we can ... read more Recently Sold

EAR 834P

We have been involved with EAR for many years and offer this lovely condition 834P Phono Stage. In very nice condition and with EAR box and packing for safe secure shipping. Review from @audiophilia... read more Priced at £845

Garrard Model 301

Beautiful example of the classic style of Garrard, finished in original cream enamel paint it is every inch a star. We have had a few 301's over the past few years and this is one of the best fo... read more Priced at £1495

Garrard Model 401

We have available this lovely Garrard 401 (mounted in a substantial plinth which we are happy to either sell as a complete unit or to split). It is in very good condition and working as it should. We... read more Priced at £695

Technics SP10 mark 2

Great stable turntable a favourite with radio stations and famed for it's precision. In really nice cosmetic condition and full working order. read more Priced at £poa

Michel Gyrodek SE

Michel are undoubtedly one of the quality British engineering successes with stunningly high build quality and beautiful design aesthetic. This Gyrodek SE in black is current specification and has ha... read more Priced at £1095

EAR 834P Deluxe

This un-used Ear 834P Deluxe came to us for demonstration purposes but as yet has not been put into service. This offers a considerable reduction on the RRP of @ £1900, for this the chrome faced... read more Priced at £1295

Rega PL 1 (Planar 1 Turntable)

Recently came in to us this current 2016 Planar 1 in white available immediately! The new Planar 1 is the most user friendly Rega turntable to date. Now with preset bias force on the brand new RB1... read more Priced at £218.00